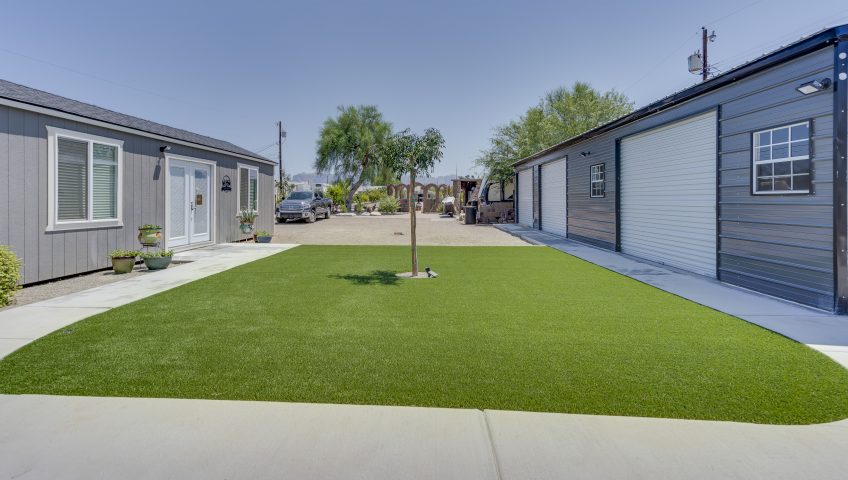 Prepare to be captivated by the breathtaking transformation of a blank canvas into a backyard paradise in the heart of Apache Junction, Arizona. Join us as Redwood Landscaping unveils the magic of a complete landscape renovation, where every detail has been carefully crafted to create an outdoor sanctuary that dreams are made of.
In this inspiring video, we take you on a journey from an untouched landscape to a vision of beauty and serenity. Watch as our dedicated team meticulously removes the existing landscape, making way for a fresh start that will elevate this outdoor space to new heights.
Prepare to be amazed as we reveal the astonishing "after" images of this backyard landscape renovation. A meticulously installed drip system ensures that every plant and tree receives the perfect amount of water, flourishing amidst the desert landscape.
Experience the artistry of our paver installation as it weaves its way through the landscape, creating a stunning border that defines the space and guides you through the lush haven that awaits.
Be enchanted by the allure of our premium artificial grass, turning barren ground into an evergreen oasis that remains verdant and inviting all year long, without the need for constant maintenance.
Marvel at the expertly placed rock landscape, adding texture and depth to the scenery, while perfectly complementing the surrounding natural beauty of Apache Junction.
As the landscape comes alive, witness the addition of carefully selected trees and bushes, breathing life into the space and providing shade, privacy, and an enchanting touch of greenery.
Let this exceptional landscape renovation inspire your own outdoor dreams. Redwood Landscaping is here to turn your vision into reality. Whether it's a complete overhaul or a few enhancements, we'll create a personalized design that perfectly reflects your style and desires.
Ready to transform your backyard into a blissful oasis? Contact us today to schedule a consultation with our landscape design experts. Together, we'll embark on a journey to create an outdoor sanctuary that surpasses your wildest expectations.